"I feel lucky to be living my dream as the drive and imagination behind Cazzaniga Design Studios. This is where I thank my parents for getting me on the right track, early. At the age of 9, through private lessons, I worked in oils, sold my first painting at 12, then, went on to the renowned San Francisco Art Academy, majoring in illustration. I'd just turned 22 when I landed my first position as an art director. As artistic director for a small design company doing big work, I designed promotional pieces for LucasFilm, Universal Studios, and Walt Disney Studios. After serving in that position for 15 years, I knew it was time to launch Cazzaniga Design Studios in 2000. My work is enriched by 23 years of experience as a professional artist and designer. My mural work is featured in Luxury Home Builder magazine and graces the walls of acclaimed restaurants, award-winning model homes, public and private institutions, and beautiful estates throughout California.
Whether I am creating a complete corporate branding experience, working on project-based promotional materials for local festivals, designing print materials for a product launch or creating the mural of your dreams, I devote the same keen focus to my work.
I love the process of learning about what you want and then creating a design for you. Collaboration can be great fun, as well as rewarding work. Bringing a vision to fruition. That's what gets me up in the morning! "
Kelly Cazzaniga, Cazzaniga Design Studio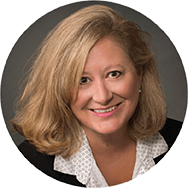 talent. education. experience. thoughtfulness…difference!
"Kelly Cazzaniga is an extraordinary designer because she's an extraordinary individual—open, inviting, spirited, and engaging, just like her designs. She pours her passion into her work, infusing it with a palpable warmth, vibrant energy, and unmistakable identity. Her background in illustration informs her work with creativity, imagination, and whimsy; and her love for and pride in what she does is evident throughout the entire design process, from conceptualization to final production. I have used her on numerous projects, and she's invaluably and immeasurably improved each one, manifesting the original vision far beyond my expectations and independently contributing unique, inspired elements that no one foresaw. Simply put, she brings an idea to life on the page, to vital, beautiful life. I recommend Cazzaniga Design without qualification; Kelly will not disappoint, because she will not stop working for you until she has spot-on captured what you want in a way that is wholly her own."
Cindy Nixon, Sessi Schools